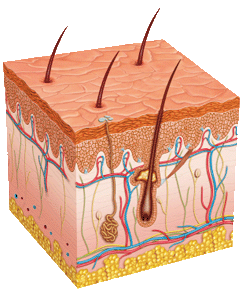 Advanced Electrolysis Studio
Electrolysis is not regulated in BC or Canada. But when you come to Advanced Electrolysis Studio you can expect the highest standards of competence and cleanliness. The treatment room is cleaned to hospital standards and equipment is sterilized using an autoclave, which is how equipment is sterilized in hospitals. Needles (filaments) are one time use only and then disposed.
Training, skill, and experience are essential for safe and permanent hair removal. Each clients' goal is to have permanent hair removal. Genelle Ortynski is a Certified Canadian Electrologist and registered with the Provincial Association (TAPEBC). Members have been screened to ensure valid credentials and must pass both a written and practical exam. Be sure to find a registered and qualified electrologist. Refer to FAQ for more information on what to look for when choosing an electrologist.

Genelle Ortynski, R.E., C.C.E.
Certified Professional Electrologist
Former Registered Nurse
Genelle Ortynski is a Canadian and provincially certified registered electrologist. CPE (Certified Professional Electrologist) is a credential signifying that the electrologists' knowledge and skills have been tested against a national standard of excellence. Requirements are a written and practical exam.
Genelle is also a former registered nurse with 12 years of nursing experience. She prides herself in the highest standard of cleanliness, hygiene, and confidentiality. All filaments are one use only and other equipment is autoclaved as to hospital standards.
Genelle started her electrolysis (permanent hair removal) business in Edmonton Ab. in year 1999. Moved to Kelowna and have been practicing here since 2002, servicing West Kelowna, Kelowna, and surrounding area.
Spider vein treatments and skin tag removal are also available.

TESTIMONIALS
My Testimonial:
I was having electrolysis done for several years. I wasn't getting any results and I kept asking how long it would take and when am I going to see permanent hair removal. I kept getting answers like, you need to come more often, or the hair needs to be weakened. I decided to try a new electrologist who was properly educated and I saw results within one to two months. I went once a month and within six months the hair was almost gone. By nine months I was hair free. I became a believer in electrolysis.
This is what motivated me to choose a new career path, and I enrolled in the 500 hour electrolysis course, which is the top level of education. Electrolysis does work and with effective treatments the hair will permanently be removed.
References are available.



Client Testimonials:
I had been going for electrolysis every 2-4 weeks for 25 years. They did my eyebrows, cheeks, chin, and neck and was annoyed if the electrologist couldn't remove all my hair in one hour. I thought this was normal. When I went to Genelle she explained to me that she could remove my hair permanently, but not the way I was having it done in the past. She asked me to trust her and promise to not give up. I saw improvement after my second treatment and was thrilled. I continued with electrolysis treatments and now I only go for touch ups. Tears came to my eyes when my husband told me that my face looked beautiful.
Peggy W.
Peachland

I had never gone for electrolysis and was afraid to go. A friend of mine told me about Genelle and after meeting her I was very comfortable. She explained the process very thoroughly and I felt very knowledgeable and educated about electrolysis. After the first visit I was so surprised to actually see results. Within four or five treatments I was done.
Donna H.
West Kelowna



I went for electrolysis for many years and was becoming very discouraged. I thought I would have a hairy chin and cheeks forever. When I found Genelle I saw results after the first treatment. Now I go for a touch up, thirty minute appointment, once every six months. I am thrilled. No more looking in the mirror every morning.
Marilyn G.
West Kelowna




I had electrolysis years ago and my upper lip was very burnt by another electrologist. I was in need of more treatments and I was very scared to go. I went and met Genelle and we did a test spot on my upper lip and all was well. I don't need to go often, but I have had no problems and am very happy that I am able to have treatments again.
Annette J.
Kelowna

I wanted my eyebrows done and called around and spoke to several electrologists in the Kelowna area. I didn't want to drive to West Kelowna so chose someone else. Genelle said that if I wasn't seeing results within two to three months to call her back and reconsider. I wasn't seeing results and once I started with Genelle I saw results immediately. I love my eyebrows.
Martha T.
Kelowna



So glad I found Genelle. My chin hairs are gone. I was having trouble seeing the hairs and was embarrassed having to get my husband to check my chin. Now I don't have to worry about that anymore.
Bonnie F.
Penticton



For free consultation contact Genelle @ 250-212-2717 or genelle@advancedelectrolysisstudio.com